BMC empowers the next generation of developers to make the mainframe as adaptive as any other platform. With unparalleled agile application development, testing and delivery, BMC AMI and BMC Compuware provide a mainframe-inclusive DevOps toolchain that accelerates innovation and resiliency.
Connect the mainframe to the rest of your IT
Treat your mainframe like the strategic digital asset it is by building a modern, mainframe-inclusive DevOps toolchain. Take a deep dive with our interactive guide and learn how our leading BMC solutions can help you at every step of the DevOps lifecycle.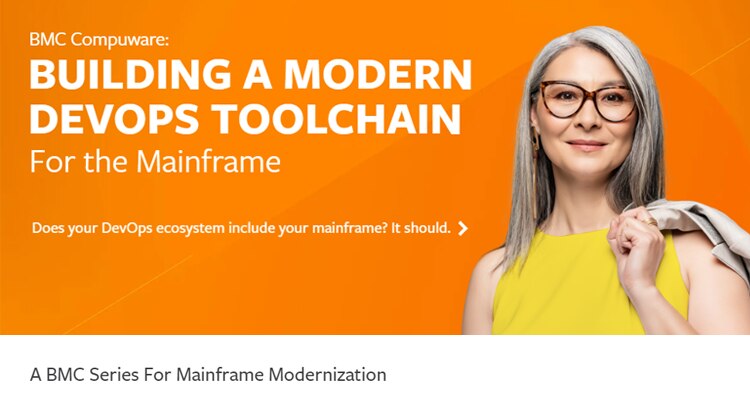 True mainframe agility for your organization
Enterprises must quickly and decisively transform their mainframe practices.
To be competitive, don't delay. Mainframes must be as adaptive as other platforms​.
Align the developer experiences. The developer experience on the mainframe should match the developer experience on the distributed platform​.
Learn more. Watch our tutorial and download the e-book 10 Steps To True Mainframe Agility.
Survey Says: Modern Development Tools Improve the Developer Experience
57%
---
Organizations have difficulty recruiting new mainframe talent
47%
---
Organizations are re-skilling developers to address need for mainframe talent
82%
---
Organizations are prioritizing using the same tools across mainframe and distributed tools
Experience a mainframe-inclusive DevOps toolchain using BMC Compuware
Seamlessly connect your mainframe to the rest of your IT environment and innovate faster
With BMC Compuware, you can automate your mainframe, enable cross-platform DevOps toolchain integrations, and improve quality, velocity, and efficiency to power innovation.
Featured BMC Compuware Products
Enable collaboration, innovation, and faster time to market.